---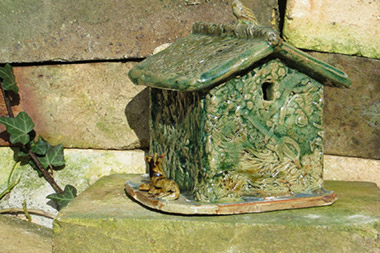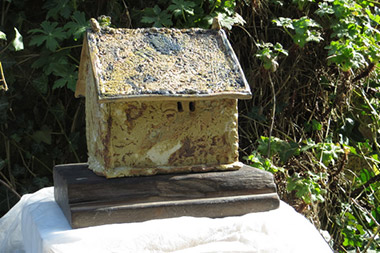 Reflection/Soul House
I have been asked many times what the meaning of 'Soul House' and where it has derived, if there is any link with spirit or magical power. To answer the enquiry, I need to start telling my life story:
Although I have been living in the UK for longer than I was in Japan, I was born in Fukushima, where now became infamous with explosion of nuclear power stations. From age of 10, because of my father's job commitment, my family had to move various places within Tohoku region (North East). Experience of moving house, changing school and facing different environment created me stressful and melancholy. In many occasions, my family visited grandparents and relatives in Fukushima as well as dropped in to see friends in old home site. Yet, soon I realized things were never same as it used be while my absent from the places and many familiar scenery disappeared quickly. Countryside, even rural area had vanished under development of huge bypass road and a reason of economic boom. My vision of pink carpet of Chinese milk vetch in rice field in spring and swaying green rice plants in summer had completely wiped out from old home town. This desolation hit me hard. I felt almost my sanctuary had crumbled and did not how to retrieve it. This sense of losing home was imprinted in my mind permanently.
Years later, during my second year of studying ceramics at Bath Academy (present Bath Spa University), I went home to see my folks after 8 years away from them. This gave me a huge blow of culture shock. It was bigger than one I had experienced in childhood, because everything looked so different and alienated from how I had remembered. I found myself sinking into unfamiliar world and became helpless as if I had lost a place called home forever.
When I came back to UK and a new term in ceramics course started, I began to look into buildings I had seen in my childhood. I felt a sense of urge as if it was an act of saving the lost world. I was almost desperate to find a way to express those precious memories of my childhood with clay. The project also led me to explore what I have come cross in past: places, people, animals, birds, trees and all creatures and landscape. I have decided to embrace all those aspect to weave into clay. This has created narrative in my work. It reflects the world I cherish. It is my soul and heart that is represented in my Soul House.